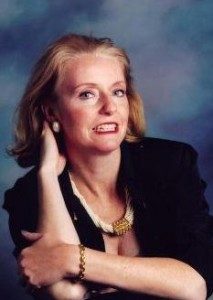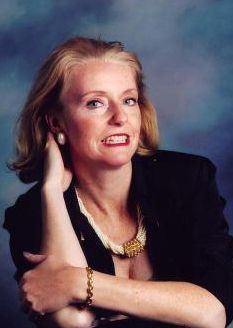 There is nothing more fulfilling in life than finding a compatible partner to share your journey.   That is my core belief.
My background is in Psychology/Sociology.  I hold a Masters in Social Work degree from Fordham University in Clinical Services to Individuals and Families and in Administration. In the past I successfully worked as a top interviewer/consultant at a matchmaking service and loved it.   I matched and introduced many successful long term couples while working there.   I have applied this skill to matching up friends of mine along the way who later married.  I am returning in this capacity to assist others since there is an even greater need now more than ever for personalized matchmaking services.  People's lives are so taken over with keeping up with ongoing technological advancements and increasing demands to excel in their respective fields . They don't have the time to cruise through bars and internet sites spending endless hours on hit or miss propositions.  Enter Greenwich Matchmaker.   I will be your eyes and ears doing the screening and the searching for your compatible partner while you are excelling at what you do best.  I will be there as a guide and resource for you during the entire process all of which is conducted in a confidential discreet professional manner.
On a personal level, I have two daughters that I raised myself as a single parent.  I know what it is like to balance dating with the demands of single parenting! Yes I did it myself and understand the challenges.  I have been a long term Greenwich/New Canaan Connecticut resident for 31 years.  I am very familiar with this geographic area and its residents.  I grew up in Westchester County, New York and went to school in Manhattan for both college and graduate school.  In short, I am a lifetime resident of the NY/Connecticut area and can use this background to your advantage since this is my neck of the woods!
My interests include yoga (in my 12th year), working out, playing tennis, having an ongoing love affair with the outdoors, writing, gardening, walking, art galleries/openings, attending social events, travel.  I am proud to say that I am a Licensed FAA Private Pilot for Single Engine Airplanes having earned my license at Sikorsky Memorial Airport, Connecticut.  I have enjoyed flying to many exciting places in the New England area including Block Island, Montauk, Westerly, Newport for an afternoon outing.  I encourage you to take up a pastime or pastimes, if you haven't already, that adds depth to your interests. Indeed this will make you stand out as  an interesting person to meet and get to know in order to attract someone special. You want to set yourself apart from the crowd and it makes for interesting conversation while on your initial dates.  I have done volunteer work locally at Greenwich Public Schools, Greenwich Hospital, The Bruce Museum, Kids in Crisis, Christ Church and Crisis Hotline.  Volunteering also is a great way to spend extra time you may have and adds depth to your profile both socially and professionally.   It also is a way to give back to your community and you will find it a rewarding positive experience!
I aspire to bring my experience and training to you as  a professional along with my background of interests and social connections, both old and new, so that we may work together to achieve your goals and dreams of finding someone very compatible with you with whom you can craft a magical relationship of substance.  I am excited to embark on this new chapter of your life with you.
Lory Kelsey, MSW    Greenwich,  Connecticut